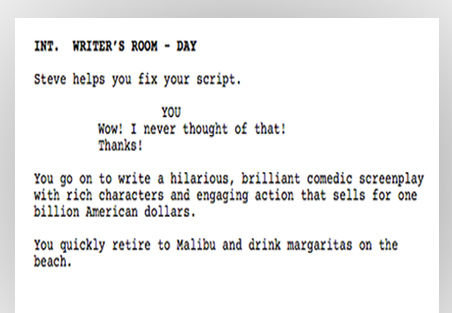 – Over Zoom or on the phone
– Script analysis with notes
– Consultation Packages
If you need information or have any questions about script consultations, please contact us at Steve@KaplanComedy.com.
We're Serious About Comedy!
Steve Kaplan has been one of the entertainment industry's leading experts on comedy. He has taught his Comedy Intensive Workshop to thousands of students around the world. His credits include: 
Co-founder and Artistic Director of Manhattan Punch Line Theatre
Creator of the HBO Workspace
Creator of the HBO New Writers Program
Consultant and script doctor to Dreamworks, Disney, HBO, Paramount, Touchstone and others.
Highly sought-after instructor at UCLA, NYU, Yale, and other top universities.
Director in regional theaters and Off-Broadway
Steve has worked with hundreds of writers, producers and performers to hone their comedic talents. And, he's influenced thousands more with his books, The Hidden Tools of Comedy and The Comic Hero's Journey.
If you want to learn comedy, Steve can help.
Here are 7 ways to get started…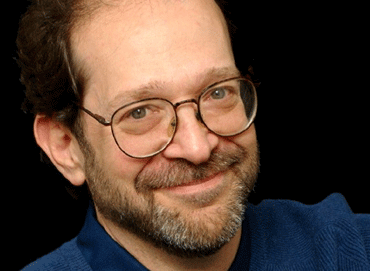 Take One Of Steve's Workshops 
Steve teaches a number of different workshops all over the globe and now online over Zoom! The Comedy Intensive workshop covers the fundamental principles of comedy: what it is, how it works, why it works, what's going on when it's not working, and how you can fix it!

Read The
Hidden

Tools Of Comedy:
The Serious Business Of Being Funny
While other books give you tips on how to "write funny," this book offers a paradigm shift in understa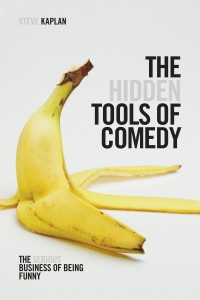 nding the mechanics and art of comedy, and the proven, practical tools that help writers translate that understanding into successful, commercial scripts. The Hidden Tools of Comedy unlocks the unique secrets and techniques of writing comedy. Steve Kaplan deconstructs sequences in popular films and TV that work and don't work, and explains what tools were used (or should have been used).


Get The Tools Of Comedy Newsletter
Every month, Steve puts together a free email newsletter with a collection of helpful articles, tips, resources, announcements, and answers to readers' questions.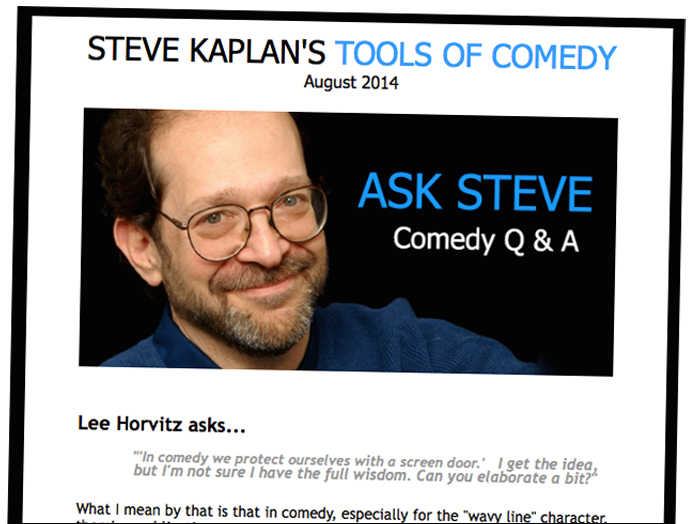 Watch Steve TV!
Over the years, Steve's done hundreds of videos, podcasts, lectures, radio spots, and interviews that he's collected and made available for FREE off this website. With a wide range of full lectures, short answers, and focused interviews, it's a great way to start learning to tools and tips of Kaplan Comedy.

Get Social
In addition to the monthly newsletter; Steve writes a blog with a ton of helpful articles and resources, as well as tweets and posts online. Be sure to connect with Steve and subscribe to his feeds. You can even tweet quick comedy questions to Steve using the hashtag
#AskKaplan

Send Steve A Heartfelt Email
(or the regular kind)
Feel free to email Steve with any questions, thoughts, or requests.
He may even feature your question your question in the "Ask Steve" section of his monthly newsletter.
We just want to make sure you're not a robot, so please add these two numbers together.