I've decided, for no other reason than it's there, to screen, or in most cases, to re-screen all 100 movies on AFI's 100 Laughs list and to report back to you, faithful readers, on how the movie has stood the test of time. Or the test of my own set of preconceived notions and biases. Whichever come first.
I'm going to do the list from 100 to 1, because I'd like to take the long day's journey into comedy from good to the sublime, and if I take that journey, I might as well share it with friends.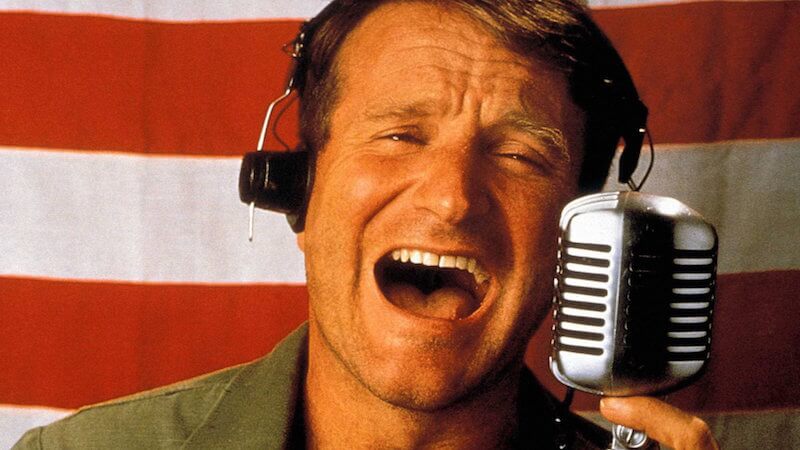 So we start off at 100 with Good Morning Vietnam (1987), starring Robin Williams, Forrest Whitaker, Robert Wuhl, and Bruno Kirby, directed by Barry Levinson, with the screenplay by Mitch Markowitz. Although he had been in a few movies prior to this, this was Robin Williams' breakthrough role, and as such surprised a lot of people, who still just saw him as Mork on Mork and Mindy. What many didn't realize was that Williams was a classically trained actor who had studies at the prestigious Julliard conservsatory and would later go on to excel in dramas such as The Fisher King and Good Will Hunting.
While the movie eventually descends into melodrama, it's energized by Williams' manic monologues as the Army D. J. Adrian Cronauer, all of which were ad libbed by Williams (according to IMDB). Another high point is the fresh-faced supporting performance by a very young and charming Whitaker.
What did you think of Good Morning Vietnam?